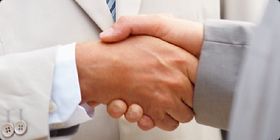 Aquostic Elements pride itself for being one of the finest companies when it comes to Business Consultancy and Facilitation and Presentation. Most of our prospective Clients refer us to others and some have even dubbed us "Preferred Service Providers"

Business Plans
We develop a Comprehensive Business Case, which will comprise a Marketing Plan, Implementation Plan, Operational Plan, Management and Organisational Plan.

Branding
Every organisation needs something specific about it that can allow people to easily identify it from other companies. We help with Logo Design, Slogan, colours etc.

Company Profiles
We provide appealing, straight-to-the point company profiles. We design professional-looking business cards that are immediate attention-grabbers. We do promotion to get you exposure.

Website Design
In this modern world everything is done via the internet. A company or organization needs a website if it is planning to stay ahead of its competitors. We design your site according to your needs.